Meg Neilan, founder of Golden Years takes her place as No11 in The Big Issue's 100 world Changemakers for 2019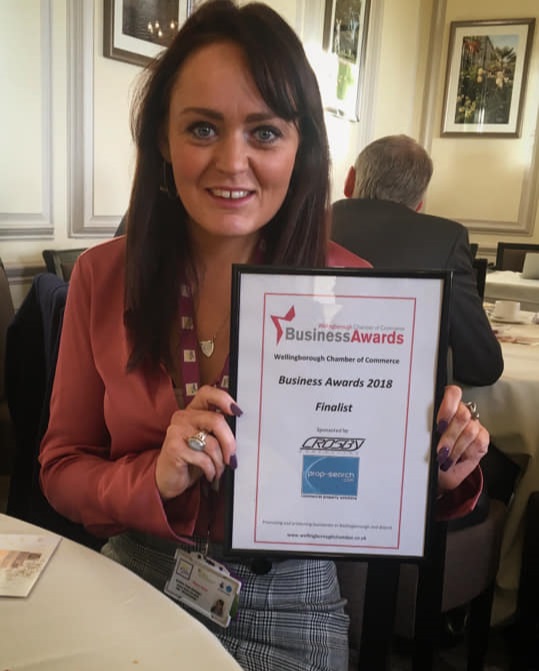 Golden Years are selected as a finalist in 2018 Wellingborough Chamber of Commerce Business Awards.
Pride of Northants Community Awards WINNER: Founder of Golden Years, Meg Neilan brings home award for Caring Person of the Year.
Golden Years is a community group that offers the older generation opportunties to engage more in social and physical activities to improve mental & physical health and overall wellbeing.
The group take pride in encouraging older people to embrace life by taking part in activities that they may never have imagined they would get the opportunity to experience.
Some of our experiences include:
Indoor Skydiving

Visits to Houses of Parliament

Super Car Drive Days

Lorry Driving Days

Perfume Making in London

Wing Walking

"Busking" at St Pancras International Station

Cocktail Making at a nightclub

Falconry Experience

Ice- Skating

Roller Disco

Holidays & Short Breaks

Plus many more.
Wellingborough Chamber of Commerce Business Awards FINALIST.
Founder of Golden Years, Meg Neilan and her grandmother Kitty Neilan who is also the Ambassador and inspiration behind Golden Years, were proud to be invited to the Wellingborough Chamber of Commerce Business Awards at Harrowden Hall in November 2017, just six months after launching Golden Years.
Tuesday Friendship Group
Golden Years Friendship Group runs every Tuesday at The Community Room, Tesco Superstore, Wellingborough:
On the last Tuesday of each month we hold a fish & chip supper between 4.30pm - 6.30pm. Admission is £10 and includes a "chip-shop" supper and a chance to socialise. We are also proud to offer the opportunity to take part in armchair yoga for additional £1
Every Tuesday (other than the last Tuesday of the month) the Friendship Group runs between 12.30pm - 2.30pm. Admission is £5 and includes lunch refreshments. The opportunity to take part in armchair yoga, led by a qualified instructor for an additional £1.
Our Friendship Groups are a great chance to meet and socialise with new people. It is also an ideal opportunity to get an insight into what Golden Years can offer and if it is a group that could be right for you or your loved one.
Monday Friendship Café
Held at The Garden Deli in Wellingborough.
Every FIRST and THIRD Monday of the month. £5 for a Deli hot drink & pastry / toasted teacake and the chance to meet new people.
Do you feel like you're stuck in a rut?
Or feeling at a loose end?
Do you often find yourself on your own during the week?….
Our Friendship Café could be an ideal opportunity for you!
As part of the Avon Empowering Women Campaign, Golden Years are delighted to host this fabulous incentive for people to branch out and meet new people who could become new friends.
All ages welcome.
The Garden Deli, Nene Court, The Embankment, Wellingborough, Northants NN8 1LQ